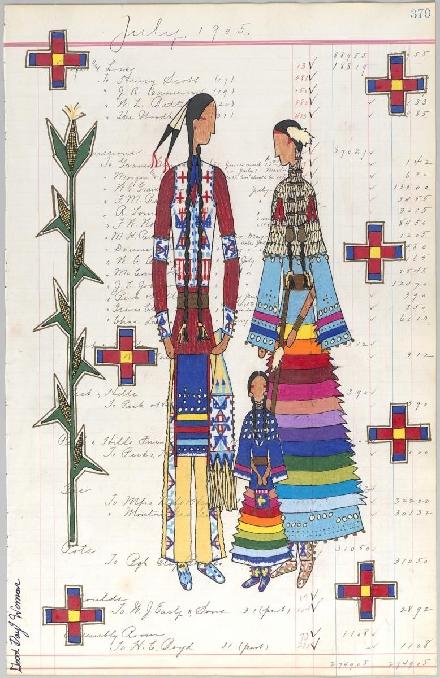 Lauren Good Day Giago (Arikara/Hidatsa/ Blackfeet/Plains Cree) Making of Relatives, 2012. NMAI 26/9023

In the piece above, she shows the day she and her husband, who is Oglala Lakota, ceremonially adopted a relative's daughter.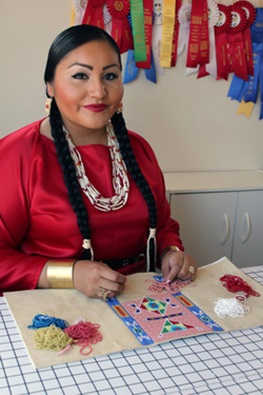 Artist Lauren Good Day Giago
Photograph courtesy of the artist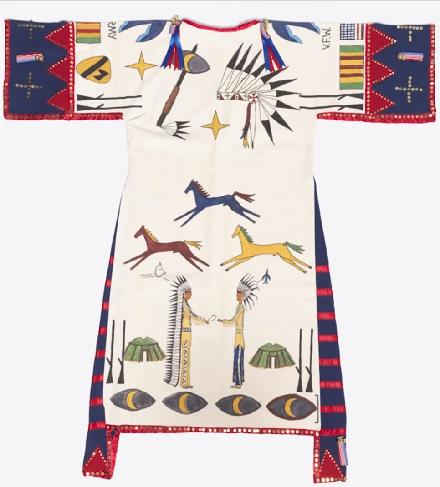 Lauren Good Day Giago (Arikara/Hidatsa/ Blackfeet/Plains Cree) A Warrior's Story, Honoring Grandpa Blue Bird, 2012. Muslin, wool cloth, dye, brass, cotton thread, brass beads, satin ribbon, imitation sinew. Purchase made possible by Devon Hutchins. Photo by R. A. Whiteside, NMAI 26/8817

Around the bottom portion of the dress are stories that relate to Grandpa Blue Bird's (Arikara/ Hidatsa) service in the U.S. Army during the Vietnam War. Before Blue Bird deployed, Chief Drags Wolf presented him with an eagle plume for protection. He kept it on his helmet, but in a battle he lost both the helmet and the plume. His father later had a dream that the plume returned. Thankfully, Blue Bird returned to his family after the war. Lauren began this style of artwork, a new tradition for women of depicting these stories, upon encouragement from her mother, who reminded her that she descends from a ledger artist and who saw family objects at the National Museum of Natural History and suggested Lauren try this style of artwork.



Ledger art references drawings that were created in accounting books, or ledgers. Plains graphic arts, a more accurate term, can be applied to works on paper, hide, and cotton muslin cloth.

Learn More about early ledger drawing
Learn More about materials





Use these lesson plans related to narrative art in your classroom.

From Winter 2014, His Fight's Painted Muslin:
Teacher Instructions
Meet the Artist: His Fight
Introduction to His Fight's Horse Raid
His Fight's Story and Key
Narrative Art Activity
From March 2014, The Art of Avis Charley:
Why should I teach this?
Art Key

Contemporary Native American Art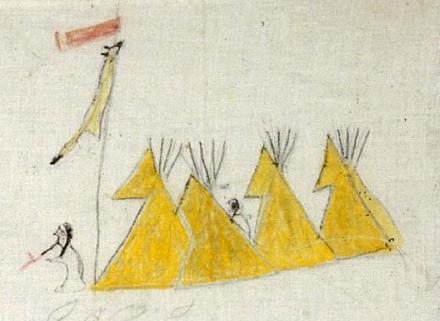 Detail from His Fight's (Hunkpapa Lakota) painted muslin depicting a horse raid, ca. 1880. South Dakota or North Dakota. National Museum of the American Indian 6/7932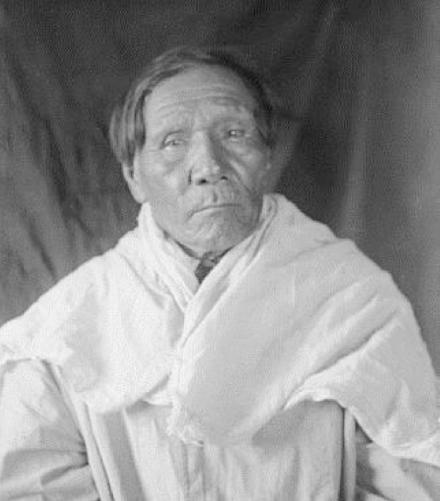 His Fight (Hunkpapa Lakota) National Anthropological Archives, Smithsonian Institution, BAE GN 03358c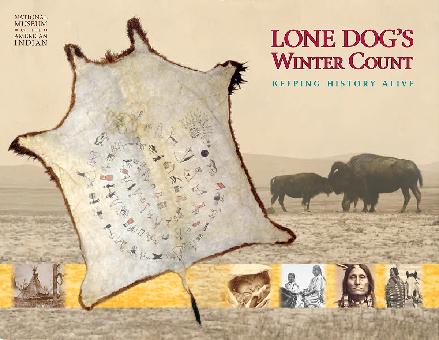 Lone Dog's Winter Count teaching poster (grades 4-8, includes lesson plans). See how Plains storytellers used winter counts to record tribal history.

Lakota Winter Counts online exhibition

Remember our Fall 2015 issue, which focused on the NMAI exhibition The Great Inka Road: Engineering and Empire? This new teaching poster, Q'eswachaka: A Living Legacy of Inka Engineering, provides content and strategies that will help your students meet Next Generation Science Standards! Grades 5-8.
Spanish Version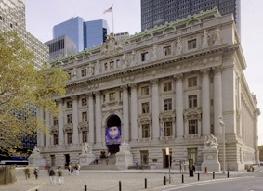 Hands-On Family Workshop: Honor a Relative with Inspiration from Unbound
Thursday, May 19, 2016
& Thursday, June 9, 2016,
at NMAI-NY, 4 pm-6 pm,
Recommended for ages 3 and up.

To register for this free event, send an email
to NMAI-NY-Education@si.edu

Plains narrative art has long been a way for Native Americans to recount significant events, including honoring relatives who accomplished great deeds. In this workshop, visitors will learn about this art form and design their own tote bag to honor a relative.
Generous support for the project is provided by Ameriprise Financial.





NMAI-NY recently opened the new exhibition Unbound: Narra-
tive Art of the Plains. The long-practiced and dynamic tradi-
tion of pictorial illustration includes painted depictions by
men of the northern Plains on buffalo-hide tipis, robes, and
shirts to record their successes in battle and horse raiding.
In addition to personal narrative, communal calendars known
as winter counts were made by artists to record annual
events that were among the most memorable or significant.

In the mid-1800s, as settlers and soldiers moved into the ter-
ritories of Native people, interaction increased with traders,
government agents, and missionaries. Native artists began to
use pencils, crayons, canvas, muslin, and paper. Ledger
books that tracked accounting for storekeepers, in particular,
were a material that was easy to transport and highly acces-
sible, in contrast to dwindling buffalo populations.

The U.S. government enacted policies, such as those that de-
fined the reservation era (1870-1920), that further forced
Plains people to give up their traditions and attempted to
erase their Native identities. Pictorial drawings became a cru-
cial means of addressing cultural upheaval. They recorded
personal and life experiences, and shared topics such as
courtship and daily life. As life on the plains changed and new
materials were adopted, the reasons for painting and drawing
did not change; artists used pictorial storytelling to record the
past and preserve their culture.

The contemporary narrative artists who created the 50 works commissioned exclusively for this exhibition depict every-
thing from ceremonies and family histories to humor and con-
temporary life. Viewed together, Plains narrative artworks
from the past and present reflect a strong sense of adaptabil-
ity, cultural identity, and continuity. Use this newsletter to
bring narrative art to your students when teaching art, history,
or social studies.

Niyaawe! (Thank you!)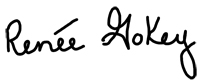 Renée Gokey (Eastern Shawnee/Sac and Fox/Miami)
Education Extension Services




Lauren Good Day Giago (Arikara/Hidatsa/Blackfeet/Plains
Cree) is recognized for the passion she brings to revitalizing
her people's cultural arts and merging them with new me-
thods during her creation process. Historically, Plains narra-
tive art is known as a predominantly male art form focused
on hunting and battles. Giago's ledger art, however, depicts
women, children, families, and courtship. She began with
creating beadwork and tribal regalia and has since moved to
quillwork, ledger drawings, parfleche, and fashion.


Unbound: Narrative Art of the Plains exhibition site

For These Native American Artists, the Material Is the Message Smithsonian magazine article

Women artists of Unbound: Narrative Art of the Plains
NMAI blog post

KEEPING HISTORY: Plains Indian Ledger Drawing Smithsonian online exhibition

Unbound: Narrative Art of the Plains blog

Unbound: Narrative Art of the Plains Flickr

Lakota Winter Counts video

Yellowstone National Park bison Q & A

Brave Wolf and the Thunderbird,

grades 2-4

, Children's Pic-
ture Book, by Joe Medicine Crow (

Apsáalooke [

Crow]). The
hunter Brave Wolf uses fire, water, rocks, and buffalo hide
to battle a monster threatening Thunderbird's chicks.

Tasunka: A Lakota Horse Legend, grades K-6, child-
ren's picture book, by Donald F. Montileaux (Oglala Lakota).
Uses the narrative art style to tell about the importance and
role of the horse to Lakota people. Bilingual, English and La-
kota.

A Boy Called Slow, grades K-4, children's picture book, by
Joseph Bruchac (Abenaki). The story of Sitting Bull (Lakota)
as he grows into manhood.

Native American Master Artist: Oscar Howe, grades 4-12,
biography, by Lois Sayre, Lisa Vande Vegte Dresch. An edu-
cational book on the life of artist Oscar Howe.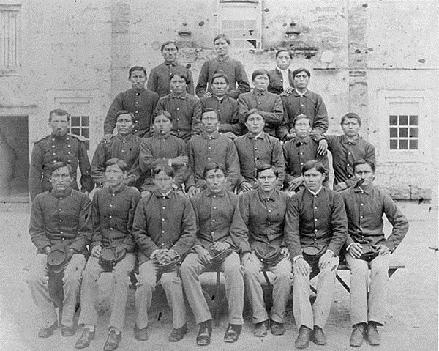 Indian prisoners with Lieutenant Richard H. Pratt, Fort Marion, Saint Augustine, Florida, 1878. Photographer unknown, National Anthropological Archives, Smithsonian Institution 54546



Some of the best-known works of Plains narrative art were created by southern Plains warriors who were prisoners of war from 1875 to 1878 at Fort Marion. Seventy-two Cheyenne, Arapaho, Comanche, Caddo, and Kiowa men (and one woman) were arrested and held at the military prison. Officials, including Lieutenant Richard Pratt, recognized their artistic abilities and encouraged the prisoners to produce objects for the tourist trade.


Learn More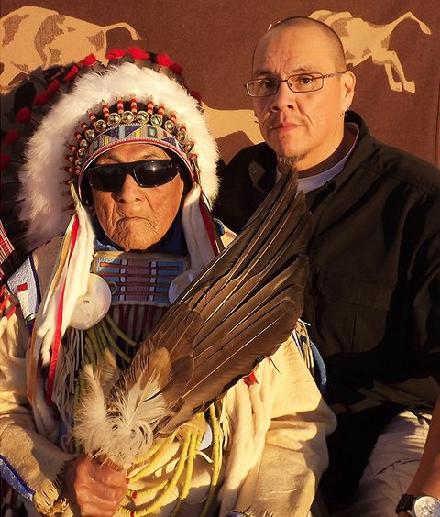 Chester Medicine Crow (Apsáalooke [Crow]) and his grandfather Joe Medicine Crow (Apsáalooke [Crow]). Photo by Ramona Medicine Crow (Apsáalooke [Crow])

Remembering Dr. Joe Medicine Crow

He was an incredible man—a chief, scholar, advocate for indigenous people, a recipient of the Presidential Medal of Freedom, a direct descendant of a celebrated chief, published historian, warrior, musician, and family man. He showed us we are capable of great things when we look within ourselves, says scholar Nina Sanders.
READ MORE


Chester Medicine Crow (Apsáalooke [Crow]), Highbird Capturing Enemy Horses, 2012. Graph paper, graphite, colored pencil, ink. Photo by Ernest Amoroso, NMAI 26/8971

Raiding an enemy's horses is a tradition that survived even into 20th-century warfare. As a group of German officers was retreating near the end of World War II, Joe Medicine Crow (Highbird) and his platoon followed them. When the officers camped for the night, Medicine Crow captured 50 of their horses.


Teachers and Students! Use this link from this teacher's guide to create your own narrative art with important symbols from your culture!