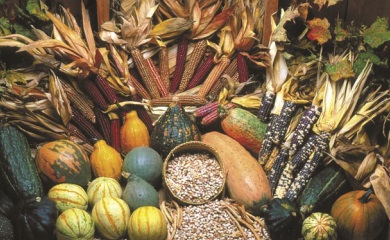 Known by some Native communities as the Three Sisters, corn, beans, and squash form an important part of many Native peoples' traditional diets. Image courtesy of Seed Savers
Exchange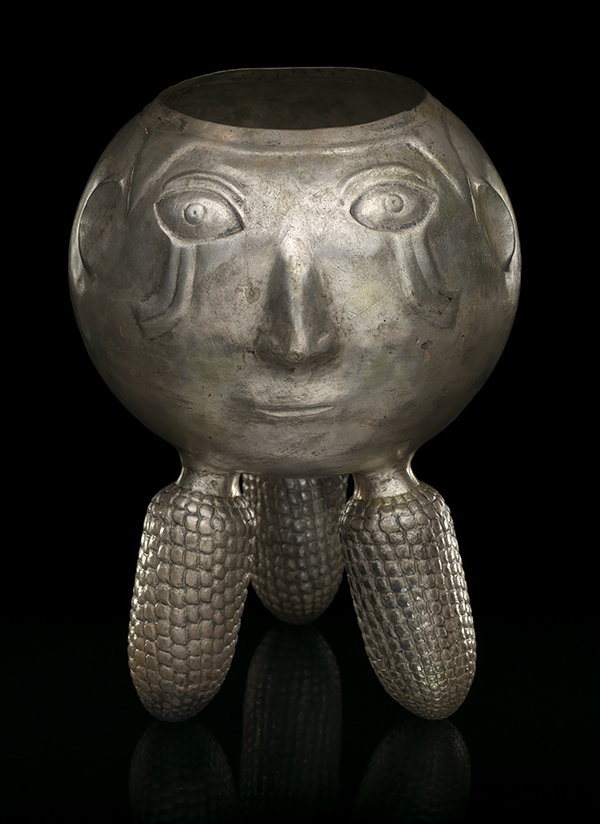 Inka-Chincha jar with human face and corn feet, AD 1450-1532, Rio Casma valley, Casma Province, Ancash Region, Peru. Photo by Ernest Amoroso. NMAI 17/8935

Andrea Yahaira Ochoa Coripuna (Quechua) holds cornstalks to be blessed during the Virgin of Candelaria festival, Cabanaconde District, Caylloma Province, Peru, 2002. Photo by Reynaldo Ochoa Cilvestre. NMAI P29419


American Indian Perspectives on Thanksgiving teaching poster

Harvest Ceremony: Beyond the Thanksgiving Myth study guide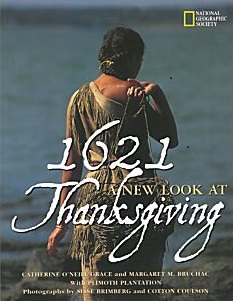 1621: A New Look at Thanksgiving, by Margaret M. Bruchac (Abenaki) and Catherine Grace O'Neill

Thanksgiving: A Native Perspective, by Doris Seale (Santee/Cree), Beverly Slapin, and Carolyn Silverman (Cherokee)

Rethinking Columbus: The Next 500 Years, second edition, All Grades, by Bill Bigelow and Bob Peterson

Learn More About the Wampanoags from the Boston Children's Museum

Thanksgiving webcast from Plimoth Plantation Join the Pilgrims and Wampanoag as they discuss the first Thanksgiving in this 30-minute video.





Four Seasons of Corn: A Winnebago Tradition, Grades 4-6, by Sally M. Hunter (Ojibwe)

Clambake: A Wampanoag Tradition, Grades 4-6, by Russell M. Peters (Wampanoag)

The Sacred Harvest: Ojibway Wild Rice Gathering, Grades 4-6, by Gordon Regguinti (Ojibwe)




Giving Thanks: A Native American Good Morning Message, All Grades, by Jake Swamp (Mohawk)

Ininatig's Gift of Sugar: Traditional Native Sugarmaking, Grades 4-6, by Laura Waterman Wittstock (Seneca)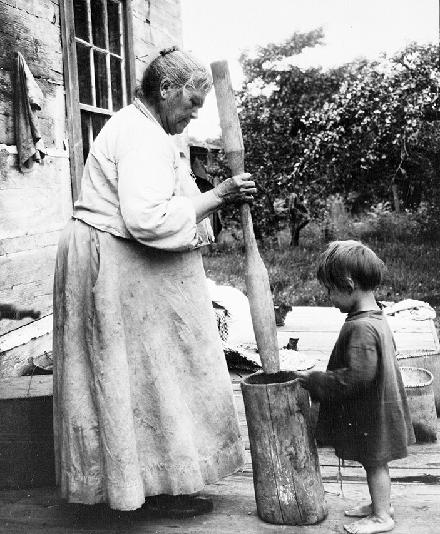 Julia Pahbahmowatong (1860-1932) with granddaughter Clara Schuyler, using a mortar and pestle. Anishinaabe [Parry Island, Ontario] 1928. NMAI N14452



Women and girls would pound corn into flour or grits with a mortar and pestle. It was carved from a hardwood log and they would take turns pounding. Some Native communities still have songs that are sung while grinding corn.






Have you eaten a Native American food today?

Did you know that foods developed by indigenous Americans---including potatoes, tomatoes, chilies, and chocolate—are now fundamental to most of the world's cuisines? Corn is

one

example of a Native innovation that has become a worldwide staple. It was first cultivated by Native Mesoamerican farmers about 6,300 years ago. They gradually transformed a wild grass called teosinte into the versatile food we now know. Through scientific methods of cross-pollination they developed numerous varieties that could survive in a wide range of climates and growing conditions. Many of these types of corn—including popcorn—are still grown today.

America's first people understood that even plants can work better together than apart. Haudenosaunee and other Native peoples introduced Europeans to techniques of companion planting—growing plants that complement each other in the same plot of ground. Corn, beans, and squash are especially suited to the companion planting technique. Beans climb the tall, strong corn stalks and replenish the soil with nitrogen. The corn's leaves protect the beans from the sun. Squash planted between the corn plants holds moisture in the soil and discourages weed growth and insect infestations.

This time of year, and

daily for many Native people, we honor and celebrate those things that nourish us: our foods, our family, and our relationships with all living things. Check out some resources below that make teaching about Native people a bit easier and will help the National Museum of the American Indian keep appropriate ways of teaching about Native peoples in classrooms. After using some of the resources provided in this newsletter, ask your students, What is gratitude and why is it important? What are you thankful for?



Let's make this a month---and year!---to learn more about the contributions in science, agriculture, art, and mathematics that originate from Native peoples of the Americas. Let's also celebrate that Native people are still here today.

Niyaawe! (Thank you!)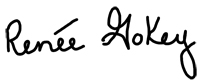 Renée Gokey (Eastern Shawnee/Sac and Fox/Miami)
Education Extension Services




Teachers! Use this quick and simple corn necklace activity, designed for Kindergarten through 5th Grade, as an alternative to the culturally inappropriate paper feather headdress that is sometimes made during Native American Heritage Month. With suggestions for widely-accessible and inexpensive materials, the video above provides step by step instruction and is a culturally appropriate way to highlight agricultural contributions of Native people. This can extend or culminate a classroom lesson and connect to social studies, science, math, or, art! Print this corn necklace

activity sheet in the classroom and share it!




---

While teaching about Native peoples, here are some handy dos and don'ts.

---




Navajo family farming in a field,1952-53, Fruitland, San Juan County, New Mexico, Navajo Reservation. NMAI P32981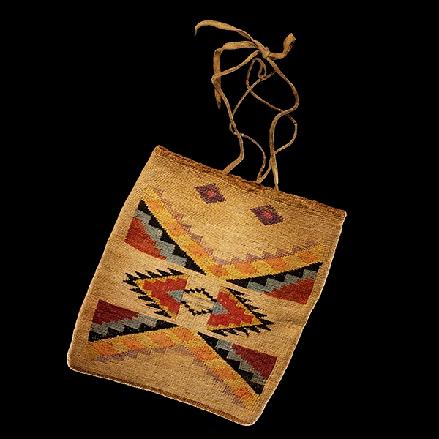 Nimi'ipuu (Nez Perce) or Yakama (Yakima) cornhusk bag, ca. 1910. Washington. Hemp/dogbane twine, cornhusk, wool yarn, hide thong. Photo by Walter Larrimore. NMAI 22/8995

This type of flat bag is unique to the Columbia Plateau people. They were made by women and used for harvesting, gathering and storing processed roots, berries and other plants. The designs are often created using dyed cornhusks. Today, these baskets are still made, though often from wool or yarn.





The Wampanoag Side of the First Thanksgiving Story

What Really Happened at the First Thanksgiving? The Wampanoag Side of the Tale

Do American Indians Celebrate Thanksgiving?
Stories from Native America Calling




Non-Native farmers also learned from their interactions with American Indians how to clear their land for crops with controlled burning. They learned about crop rotation from Native farmers who understood that land could be depleted by planting it with the same crops year after year, a concept that was foreign to Europeans.

Native people developed several methods of storing and preserving food. For example, by the 1500s indigenous Andean people of western South America had developed a method of freeze-drying the potatoes they grew.

The value of the 2014 U.S. corn crop was over $52 billion.


More than four thousand products contain corn—from cooking oils, crayons, and baby powder to ethanol, glues, and building materials.
Johnny Cakes may originally have been called "Journey Cakes" or "Shawnee Cakes" for their ability to travel well and be eaten on the road.


Ear of Corn, basket, 2003, Theresa Secord (Penobscot), Maine. Black ash/brown ash splints, dyes. Photo by Ernest Amoroso. NMAI 26/1694