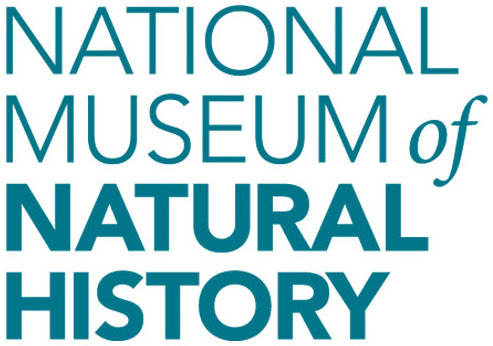 Paleoclimate Day
Date:
Time:
10:30 AM - 3:30 PM
Location:
Q?rius, The Coralyn W. Whitney Science Education Center
Ground Floor, National Museum of Natural History
10th St. and Constitution Ave. N.W.
Washington, DC 20013
United States
| | |
| --- | --- |
| | |
| | |
| Image credit: Smithsonian. | |
Earth's Temperature History Symposium - Day for Educators
A science education event for local teachers
Support provided by Roland and Debra Sauermann.
Bring cutting edge science to your earth science or biology classroom. The National Museum of Natural History is convening leading scientists, educators and journalists for the Earth's Temperature History Symposium. The multi-day Symposium includes a one-day program dedicated to science education and communication, to promote understanding of how research on climate change throughout Earth's past tells us about climate change today and into the future. This will be a rare opportunity for educators to talk one-on-one with scientists about important research relevant to your classroom.
Space is limited! We are currently accepting applications from DC Metro Area middle and high school science teachers to participate in our day for educators. We are especially interested in applicants who will disseminate to their community the ideas presented in the lightning talks and cafe (see below).
Schedule (subject to change):
March 29th, 10:30am-3:30pm
10:30-12:30 - Lightning Talks - Hear about cutting edge research from the scientists who are working on the history of climate, from the origins of life on Earth through to the present day. Learn how fossils contain data on temperature and CO2 levels millions of years ago, how we can use this "paleo" data to model climate change through the past, present and future, what results we are confident in, and what scientists still have left to learn about climate.
12:30-1:30 - Networking Lunch - We'll provide the lunch as you mingle with scientists, museum educators, and science journalists.
1:30-3:30 - Climate Change Cafes - Dive deeper with the experts during facilitated discussions about their research. Bring your questions about the history of climate change over millions of years, paleontology and how it relates to climate change, and approaches to using models in science. Work with other participants as you draw connections to your curriculum and discuss how this science can be integrated into your classroom.
Topics could include:
How do we measure how much CO2 was in the atmosphere millions of years ago?
What can fossils tell us about seasonality in the time of the dinosaurs?
How can fossils from the bottom of the ocean tell us about ancient temperature on the Earth's surface?
How do scientists create models of past climates?
3:45-4:45 - Optional Add On - Interested in what Q?rius, The Coralyn W. Whitney Science Education Center has to offer your students? In this optional session, we will give you a sneak peek of our new Deep Time school program, and you can learn about our digital resources for teachers.
Please note that the target audience for the symposium is middle and high school biology and earth science teachers, but teachers of other subjects that incorporate climate change into their classes are welcome to apply.
How do I apply?
Click the button below and fill out the application form.
Questions? Contact us at 202-633-4039 or nmnhschoolprograms@si.edu